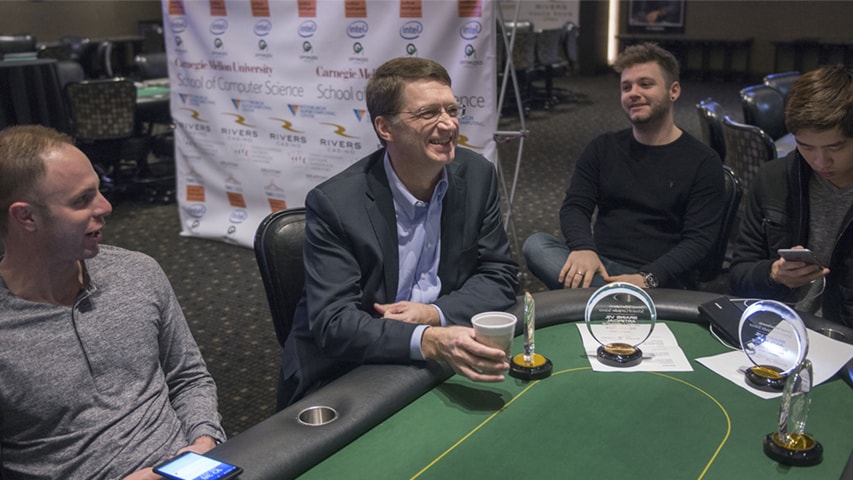 Classmate
Weixiang Wang
has just given you a good reason to fold. As Carnegie Mellon's
website details
, Libratus, an AI system designed at CMU has just surpassed human competitors at the poker table. Here's a key insight into how the system was able to self-correct and improve:
"After play ended each day, a meta-algorithm analyzed what holes the pros had identified and exploited in Libratus' strategy," Sandholm said. "It then prioritized the holes and algorithmically patched the top three using the supercomputer each night. This is very different than how learning has been used in the past in poker. Typically researchers develop algorithms that try to exploit the opponent's weaknesses. In contrast, here the daily improvement is about algorithmically fixing holes in our own strategy."

Sandholm also said that Libratus' end-game strategy, which was computed live with the Bridges computer for each hand, was a major advance.

"The end-game solver has a perfect analysis of the cards," he said.